Our falling in love story
We met in a workshop at Koh Phangan, Thailand (January 2020, just before Covid hit), immediately fell in love. After a whirlwind romance, surviving the test of being physically separated by Covid restrictions on travel early in our relationship, on 20th of October 2020 we chose to step into a conscious, spontaneous and committed marriage (it's out first and hopefully last). We are currently back on Koh Phangan and are sharing here and online our offerings, both as individual teachers and as a couple. 
Our life mission is to elevate the quality of relationships on the planet focusing on
Personal healing
Relating & Communication skills
Sexual liberation & empowerment

We've developed our own CORE model (Conscious Relating) where we focus on Confidence, Conduct, Compatibility and Communication as the pillars of ideal relating, both through courtship and new or already established relationships. 
Example of learned topics
Tomer Klemich Koron (Israel)
is a dating & relationship mentor. Since 2007 he is helping both men & women to understand, communicate & consciously relate to each other in effective ways, using the TKM method based on principles of courage, self-loyalty, vulnerability, honor & radical honesty.
He facilitates workshops for singles & couples, men's & women's circles, peace & forgiveness ceremonies and is a chief content line-up creator for Present Man & Reconnect festivals in Israel.
Tamara Klemich Koron (Australia) 
is an intimacy coach & circle facilitator helping women heal their relationship to their bodies, sexuality and men. As a qualified tantra & yoga teacher, she uses a blend of modalities to uncover conditioning & limiting beliefs, to release shame & guilt and ultimately to liberate women to live to their fullest potential and create the life of their dreams. 

She is a tantrika, a musician and is passionate about life, love and freedom.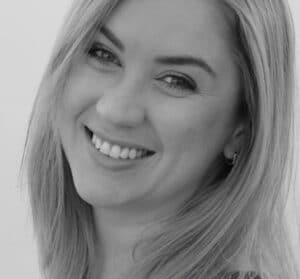 Together we are dedicated to bring people to full mastery in communication and relating skills.
participants
Testimonials from previous
Tomer and Tamara create spaces that bring us closer to Utopia. They helped me to dream of a more expanded and liberated reality where our sensuality and connection to our body are explored freely, consciously and lovingly. At their events, I was able to take a closer look at shame and guilt that I was carrying unnecessarily by buying into narratives of traditional society. I learned that my sexual desires are not only ok, but beautiful. I learned to say no with confidence and ask for what I want without shame. I learned to receive a "no" with joy and gratitude and without getting offended. I truly believe that this work helps humans evolve into more connected, playful and compassionate beings. Thank you Tomer and Tamara for all the sacred work that you do
Tam & Tom hold space beautifully, it always felt safe and fun to surrender. Every event I attended was nourishing in different ways, I was able to reconnect with my sensuality, my grief, my truth and my heart. I fully recommend their offerings and look forward to crossing paths with them again
To seek and speak about an open heart is simple, and any conscious soul may practice the pursuit, but to truly feel enlivened with the sense of such is harder to attain and maintain. In three workshops with Tamara and Tomer, embodying one love with an open heart became a by product of the experience. I send the ultimate gratitude and thanks to these two for the time and space shared, displaying what love can be
Tam's presence inspires openheartedness, she held space in a way that made me feel both brave and soft, and allowed me to rest in my own depth of feeling. I can say from the bottom of my heart that sharing time with Tamara changed my life and I'm very grateful for having met her
Told to be "a man", but not taught how to be a man. I was fortunate enough to share space with Tomer in five consecutive men's circles - tuning into my true self, accepting vulnerability, balancing the feminine while owning the masculine inside of me. It was a time of self-transcendence and growth that exceeded any other five-week period of my life. Thanks to Tomer with genuine gratitude
My encounter with Tamara was short yet very meaningful. It was profound and inspiring seeing in her women's circle that women created sisterhood from a loving and honorable place. She has such fire and love inside, ready to be shared, that holds the females all around her, informed, open and super caring. She is amazing
The connections I made in company with Tam and Tomer were life changing. The safety and love they created within an intimate container was next level. If you ever have a chance to attend one of their events on human connection, sacred sexuality and communication, do not miss out. So much embodied wisdom between these two beings, I am incredibly grateful to have found myself in their care
We decided to work with Tamara & Tomer as they felt safe, trustful, down to earth and very knowledgable. In our sessions not only did we experience some practical tools we could use at home for expanding our sex life but also how to improve our communication and look at each others body and soul on a deeper level. For myself I learned that my body is a holy temple and it's mine. That I may enjoy pleasure. To see that there is so much more than just penetration, that you can expand your sex life so much and that it is so much fun!!! We would really recommend Tamara and Tomer! We plan to do more sessions when we are back in our country
Come and join our workshops to learn the foundations of connecting, both socially as well as romantically and intimately. We will bring a wealth of knowledge, unique tools and much playfulness & fun to explore these topics which are critical in finding – and keeping – a loving ideal relationship. 
With much love, 
Tom & Tam